As per the government's contingency framework,
pupils commenced remote learning from our first day of term.
Alpha remains open for children of Key Workers and Nursery.

22nd November 2020
ALPHA PREPARATORY SCHOOL has been ranked SECOND in the national preparatory school league tables by Parent Power, The Sunday Times Schools Guide, published in The Sunday Times and online on Sunday, November 22.
The 28th edition of Parent Power identifies the 2,000 highest-achieving schools in the UK, ranked by their most recently published examination results. A fully searchable national database by school name, local authority, town and postcode, together with regional rankings will be available to Times and Sunday Times subscribers at: thesundaytimes.co.uk/parentpower
As well as assessment of all academic results on a school-by-school basis, Parent Power enables parents to compare the performance of a given school with other schools in the same town, local authority or nationally. There are also live links to school websites and schools' most recent inspection reports.
Parent Power is widely acknowledged as the most authoritative survey of the country's best schools.
Odd Socks Day - Monday 16th November
The week beginning Monday 16th November is Anti-bullying week and Alpha are proud to highlight the importance of speaking up.
To mark the start of the week, the staff, the children and even some parents wore pairs of odd socks in recognition that we are all different...and it is ok to be different!
Welcome Message
I am delighted to welcome you to Alpha Preparatory School's website. Although times are challenging and different at the moment, it is a privilege to be leading the School at an exciting time in Alpha's history: 2020 marks the School's 125th anniversary. Our school community continues to thrive, and as part of the ethos of the School, we aim to nurture, encourage and challenge each child to grow as a learner and a responsible citizen. We are a small, friendly school with a long history of helping our children to develop the personal, social and academic skills that will underpin their success in life. Our belief at Alpha, is that the School and the parent body should work in partnership with each other. Parents and children will often see me around the School, including at the start and end of the School day as I greet or say farewell to the children. If you do have any queries or would like to arrange a socially-distanced tour the School, please contact our school office on 020 8427 1471 or email sec@alpha.harrow.sch.uk. I look forward to meeting you and welcoming you to Alpha, a place where your child will be immersed in a stimulating, inspiring and supporting environment, a place where we help the young women and men of the coming generation to find their own unique place in the world.

Mr Pádraic Fahy
Headmaster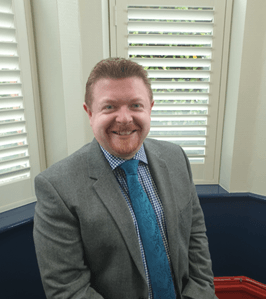 Our clubs may be put on hold for now but do not forget to use this time to practise your musical talent...you may even want to start learning a new instrument!