"The most effective kind of education is that a child should play amongst lovely things."
Plato
Welcome from the APA Committee
The APA (Alpha Parents' Association) plays a pivotal role in the Alpha Community and the team have organised some fantastic events under the chairmanship of a number of committed and enthusiastic parents. We, as the newly elected APA Committee, want to continue and build upon the successes of the past and give the APA a contemporary, and refreshed, vision that is befitting for these modern times. The Alpha Parents are committed to ensuring that, going forward, the APA will organise entertaining, high-quality and, most importantly, FUN events that are commensurate of Alpha Preparatory School.
As part of our commitment, and learning from the achievements of the past, we will be undertaking a new programme of events this year and, if you attended our AGM in the Michaelmas Term, you will have seen that it is going to be a busy year! We are really enthused about the challenges ahead and about galvanising the spirit of the Alpha Community. As ever, to ensure that we are able to meet these challenges, we depend greatly upon your support as parents of the School. We ask you all to make a special effort this year to attend the events that the team have worked tirelessly to put together.

Members of the Committee
The Committee Members are supported and assisted by an extremely pro-active group of parents. Each class has at least one parent representative and, should you wish to make contact with a Class Representative, please contact the school office.

Previous Events
St Valentine's Cake Bake Sale and Second Hand Uniform Sale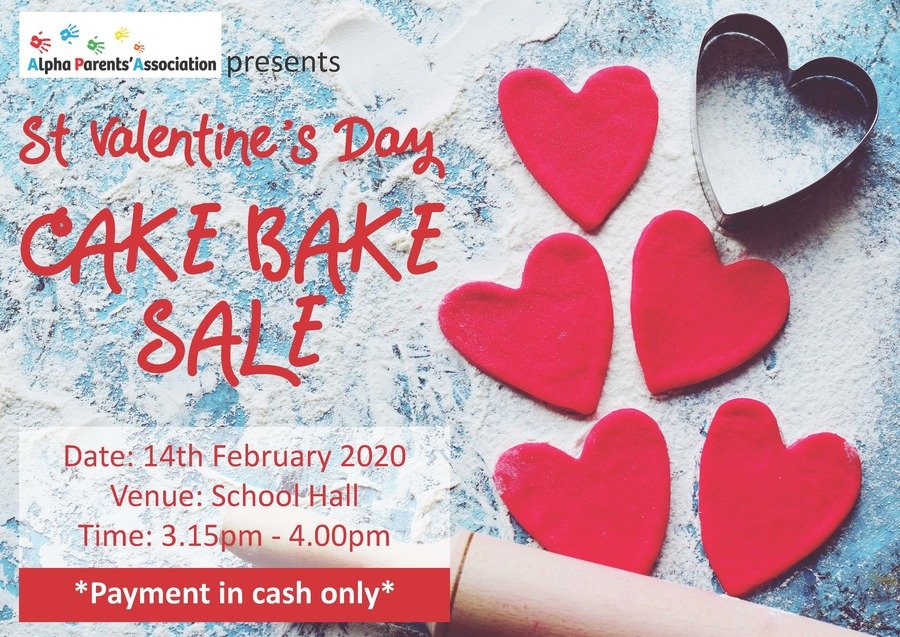 APA Christmas Fair - December 2019
The Christmas Fair was a tremendous success. Please see some information and photographic memories of the event below:
Enter text...