WELL DONE, ADVAY!
Advay, in Year 6, enrolled in a chess tournament to support the charities IntoUniversity and ELBA, which was hosted by Nomura Chess Club at his mother's workplace. The chess matches were played over a period of five months from October to February, with players paired in Swiss style - Advay was the only child participant.
Advay's final game generated a lot of interest as a win would confirm him topping the leaderboard, and any other result would have opened up the field. This led to a flurry of donations, as many of his mother's colleagues wanted to encourage and cheer him on, bringing in a further £150 to the charity, surpassing the £140 collected up to that point!
Advay won the final game, and with a record of six wins out of seven played, he was declared the winner of the tournament. Advay is really excited with this incredible win and has credited the school chess club for giving him the confidence, moves and practice that helped him succeed in the tournament.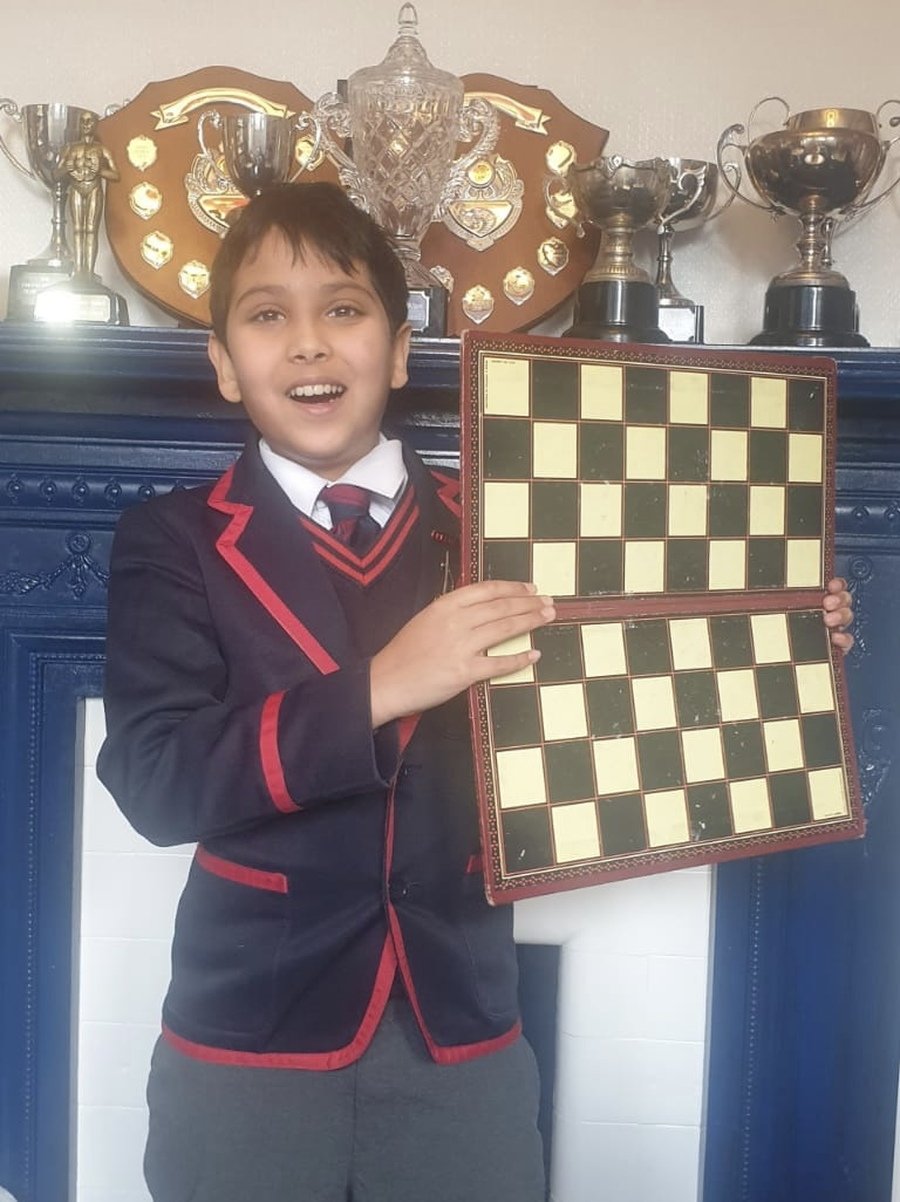 CONGRATULATIONS!
Congratulations go to Arjun in Year 5 for making Alpha history!
Arjun is the first ever student to be awarded an NIBAS Certificate of Achievement at the school. NIBAS stands for the National Indoor Bouldering Award Scheme and Arjun has achieved a distinction in his Level 1 Award for Bouldering – we even mentioned in assembly how Arjun could train his way to become a speed sport climber now that it has been introduced into the Olympics this year! Well done, Arjun!
Alpha Achieves 2nd Place in the BIEA International STEM Competition
The International STEM Youth Innovation Competition is an event for students under the age of 18, which is organised by the British International Education Association (BIEA). It aims to raise the level of technological enthusiasm among students from all over the world, as well as to stimulate students' passion for science, technology, engineering and mathematics (STEM). This year's competition theme reflected two major concepts: 'Technological Innovation' and the 'Replacement of Plastic Packaging'.
Pupils were judged on four tasks, including a report, an experiment, a team video and an interview by four judges. Children from all around the world entered the competition and team 'Stormbreakers' from last year's Year 6, became finalists, which included 43 different teams from 13 countries across the world.
The results were streamed live on Wednesday 22nd September with our current Year 6 students watching the event on Zoom, and we were over the moon when Team Stormbreakers were announced as second place winners. It was fantastic to see so many children from around the world interested in STEM and we would like to congratulate the team of Devansh, Tariq, Ray, Ansh and George for their hard work and dedication to completing the tasks during lockdown last year.
SECOND PLACE IN THE WORLD - WELL DONE TEAM STORMBREAKERS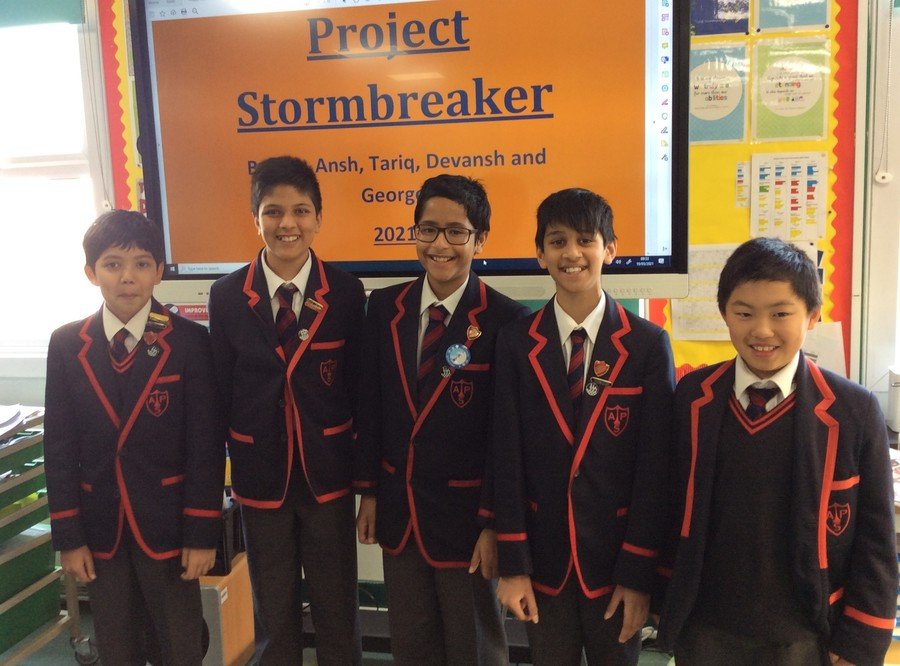 A Happy Moment Arrives


Since March 2020, we have not been able to take the children off site for obvious health and safety reasons. On Thursday 22nd April, Mr Holland, Mr Silvester and Miss Trott were extremely happy to be taking our equally happy Year 5 and 6 Boys to Stanmore Cricket Club. Here is Mr Holland marking the moment just before leaving the school...
The Oscars Arrive at Alpha?
Not this year, unfortunately, but never say never!
We are extremely proud of all our ex-Alpha students' achievements and we send our huge 'CONGRATULATIONS' to Riz Ahmed who, on Monday 15th March 2021, became the first Muslim to receive an Academy Award nomination in the Best Actor category. This year marks the first time two actors of Asian descent have been nominated for a lead actor category in the same year.
The nomination also makes Mr Ahmed the first performer of Pakistani descent to land a nomination in any acting category. He previously was the first Muslim, and the first Asian, to win a lead acting Emmy in 2017.
Well done, Riz!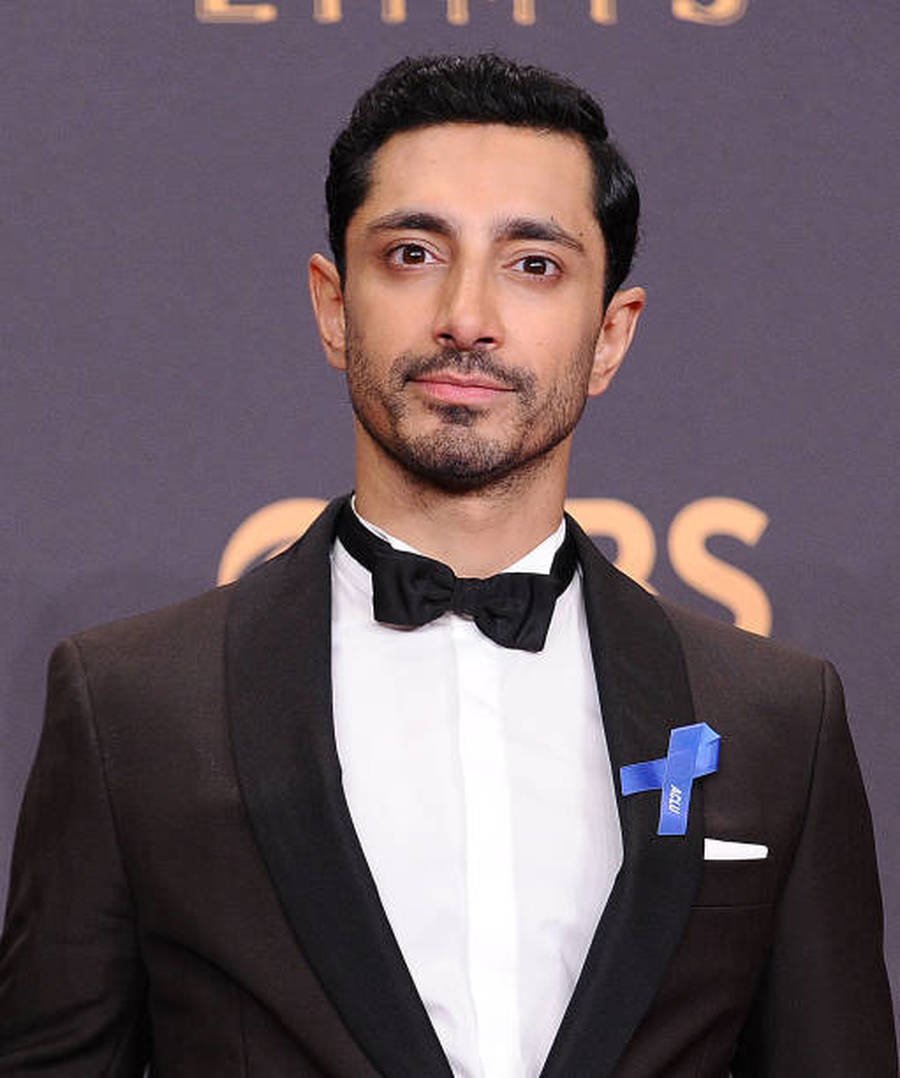 LOCKDOWN WORLD BOOK DAY 2021
Can you name the Toilet Roll Characters?

22nd November 2020
ALPHA PREPARATORY SCHOOL has been ranked SECOND in the national preparatory school league tables by Parent Power, The Sunday Times Schools Guide, published in The Sunday Times and online on Sunday, November 22.
The 28th edition of Parent Power identifies the 2,000 highest-achieving schools in the UK, ranked by their most recently published examination results. A fully searchable national database by school name, local authority, town and postcode, together with regional rankings will be available to Times and Sunday Times subscribers at: thesundaytimes.co.uk/parentpower
As well as assessment of all academic results on a school-by-school basis, Parent Power enables parents to compare the performance of a given school with other schools in the same town, local authority or nationally. There are also live links to school websites and schools' most recent inspection reports.
Parent Power is widely acknowledged as the most authoritative survey of the country's best schools.
Welcome Message
I am delighted to welcome you to Alpha Preparatory School's website. Although times are challenging and different at the moment, it is a privilege to be leading the School at an exciting time in Alpha's history: 2020 marked the School's 125th anniversary. Our school community continues to thrive, and as part of the ethos of the School, we aim to nurture, encourage and challenge each child to grow as a learner and a responsible citizen. We are a small, friendly school with a long history of helping our children to develop the personal, social and academic skills that will underpin their success in life. Our belief at Alpha, is that the School and the parent body should work in partnership with each other. Parents and children will often see me around the School, including at the start and end of the School day as I greet or say farewell to the children. If you do have any queries or would like to arrange a socially-distanced tour the School, please contact our school office on 020 8427 1471 or email sec@alpha.harrow.sch.uk. I look forward to meeting you and welcoming you to Alpha, a place where your child will be immersed in a stimulating, inspiring and supporting environment, a place where we help the young women and men of the coming generation to find their own unique place in the world.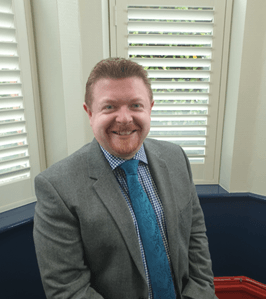 We are delighted to be offering our widest choice, and greatest number, of clubs Alpha has ever seen. Get yourself involved in extra-curricular activities!